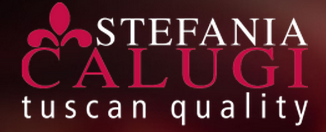 STEFANIA CALUGI TUSCAN QUALITY is a 100% Made in Italy Certified Italian Manufacturer
STEFANIA CALUGI TUSCAN QUALITY
Man
Stefania Calugi
(+39) 0571-672185
Stefania Calugi mushrooms and truffles was founded in 1987 in the Tuscan countryside where, in a completely natural environment grows the king of the table: the truffle, which his grandfather Antonio in the second half of the 800 sought with admirable passion.
Search for more Products or more Manufacturers
Send your requests through this form and we will get back to you.
100% Made in Italy Certified Products
The 100% Made in Italy Certification provides consumers with the guarantee on the Italian orgin and the quality of purchased products. Manufacturers issued with the 100% Made in Italy Certification undergo a series of checks in order to verify that the entire production cycle takes place in Italy. The Certification follows the directives set in current Italian laws.
ISTITUTO TUTELA PRODUTTORI ITALIANI
Fermo | Palazzo Produttori | Via Carlo Cattaneo 1 | Tel. +39 0734 605481 |
[email protected]