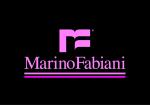 Marino Fabiani is a 100% Made in Italy Certified Italian Manufacturer
Leather
Marino Fabiani
(+39) 0734-642482
The Company Marino Fabiani was established in the heart of the footwear producing region of the Marche, more specifically in the manufacturing triangle of Fermo-Monte Urano-Montegranaro. Forming the cornerstone were the owner Marino Fabiani's intuition and experience. Driven by an age-old love for beauty, quality of life and comfort, he then went on to develop the style, culture and experience of his local region and the people living in it, following in the tradition of local footwear production that had spanned a number of centuries. Right from the start, Marino Fabiani chose to personally create his own collections and to pay close attention to each phase of production, with the objective of producing and offering a product of the highest quality, which is the distinctive sign of having been made in Italy.
Search for more Products or more Manufacturers
Send your requests through this form and we will get back to you.
100% Made in Italy Certified Products
The 100% Made in Italy Certification provides consumers with the guarantee on the Italian orgin and the quality of purchased products. Manufacturers issued with the 100% Made in Italy Certification undergo a series of checks in order to verify that the entire production cycle takes place in Italy. The Certification follows the directives set in current Italian laws.
ISTITUTO TUTELA PRODUTTORI ITALIANI
Fermo | Palazzo Produttori | Via Carlo Cattaneo 1 | Tel. +39 0734 605481 |
[email protected]