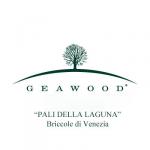 PALI DELLA LAGUNA Briccole di Venezia is a 100% Made in Italy Certified Italian Manufacturer
PALI DELLA LAGUNA Briccole di Venezia
Furnishing
Daniela Galuppi
(+39) 0773-417030
Geawood is a company that for years has specialized in production and sales of wood flooring throughout the national territory and in particular in the provinces of Latina, Rome and Naples. Quality, research and sustainability are the three key words that identify us. Quality is the basis of our work: we produce parquet using only the best raw materials, floors where warmth, solidity and durability come together to create design solutions around which to build your rooms. Environments to live in time. Research is what sets us apart: we seek new raw materials, able to support advanced design solutions for unique and fascinating proposals. We made this investigation continues our mission, a mission that guarantees our charm and originality products. Sustainability is a fundamental value: respect the environment from which we derive the extraordinary material from which arise all of our products by adhering to programs for the safeguards of forests and ensuring the traceability of the wood we used.
Search for more Products or more Manufacturers
Send your requests through this form and we will get back to you.
100% Made in Italy Certified Products
The 100% Made in Italy Certification provides consumers with the guarantee on the Italian orgin and the quality of purchased products. Manufacturers issued with the 100% Made in Italy Certification undergo a series of checks in order to verify that the entire production cycle takes place in Italy. The Certification follows the directives set in current Italian laws.
ISTITUTO TUTELA PRODUTTORI ITALIANI
Fermo | Palazzo Produttori | Via Carlo Cattaneo 1 | Tel. +39 0734 605481 |
[email protected]