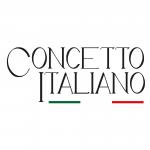 Concetto Italiano is a 100% Made in Italy Certified Italian Manufacturer
STYLES
Andrea Piana
(+39) 0161/931822
The company was founded in 1982 the commitment and professionalism of Mauro Piana, the founder. With the passing of years and the entry of the son Andrea Piana, the company has grown, expanding its sales area. Today FLAT S.R.L. has developed a wide product diversification alongside the wide range of skirting boards and wooden profiles Parquet also 100% Made in Italy and manufactured in Europe, as well as laminate flooring and Lvt. L 'experience gained from Piana srl It allowed to acquire the skills and professionalism needed to become a benchmark in the field.
Search for more Products or more Manufacturers
Send your requests through this form and we will get back to you.
100% Made in Italy Certified Products
The 100% Made in Italy Certification provides consumers with the guarantee on the Italian orgin and the quality of purchased products. Manufacturers issued with the 100% Made in Italy Certification undergo a series of checks in order to verify that the entire production cycle takes place in Italy. The Certification follows the directives set in current Italian laws.
ISTITUTO TUTELA PRODUTTORI ITALIANI
Fermo | Palazzo Produttori | Via Carlo Cattaneo 1 | Tel. +39 0734 605481 |
[email protected]