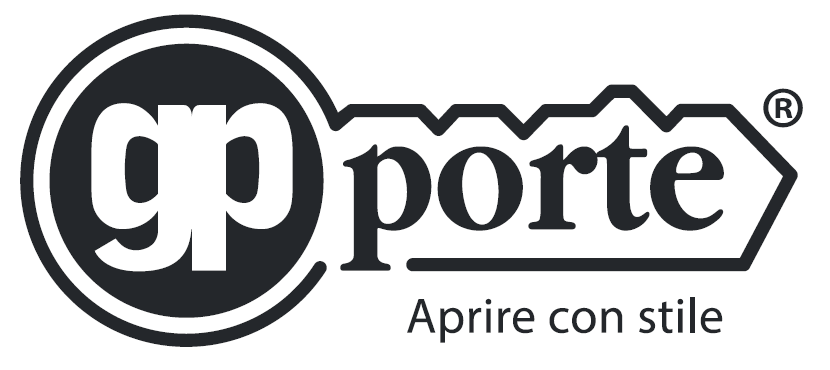 GP Porte is a 100% Made in Italy Certified Italian Manufacturer
Classic
(+39) 0984-524845
G&P Porte is a dynamic 7000sq-wide company born in 2002 in the industrial area of Torano Castello, and working in the field of production and commercialization of doors, both wooden and glass ones. Its structure includes many small buildings used both as administrative or commercial offices, and as reception areas. Moreover, the company has also got a beautiful show room full of various door-models and personalized solutions created by G&P Porte to completely satisfy every furnishing need and necessity. Thanks to its continuous investments on technology , materials and especially on human resources, the company has become a well-established reality during the years. Hence, G&P Porte has obtained great results on national and international markets by winning many challenges in its referential field. The young and highly qualified staff aptly makes the products by creating a perfect bond between technological innovation and handmade heritage. Thanks to that, the final result is a wide range of products, ranging from classic to design doors, which are able to satisfy all kind of requests. Every single step of the production process , such as choosing the best materials, taking care of both the production line work and the finished-product shipment , is directly carried out by G&P Porte and its staff in order to obtain thought-out-down to the smallest details products .
Search for more Products or more Manufacturers
Send your requests through this form and we will get back to you.
100% Made in Italy Certified Products
The 100% Made in Italy Certification provides consumers with the guarantee on the Italian orgin and the quality of purchased products. Manufacturers issued with the 100% Made in Italy Certification undergo a series of checks in order to verify that the entire production cycle takes place in Italy. The Certification follows the directives set in current Italian laws.
ISTITUTO TUTELA PRODUTTORI ITALIANI
Fermo | Palazzo Produttori | Via Carlo Cattaneo 1 | Tel. +39 0734 605481 |
[email protected]