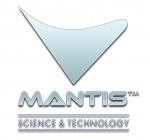 MANTIS is a 100% Made in Italy Certified Italian Manufacturer
Sport equipments and Furnishings
Ivan Roncaldi
(+39) 0522/612080
Mantis has deep cultural roots, stemming from significant experience in the field of electronics, dating back to 1973. Our core business is based on research and development of projects and equipment in the beauty and aesthetic medicine sectors. From the very beginning, the company's objective has been to create cutting-edge, efficacious, easy and practical to use equipment to support the well-being of hard-working professionals.
Search for more Products or more Manufacturers
Send your requests through this form and we will get back to you.
100% Made in Italy Certified Products
The 100% Made in Italy Certification provides consumers with the guarantee on the Italian orgin and the quality of purchased products. Manufacturers issued with the 100% Made in Italy Certification undergo a series of checks in order to verify that the entire production cycle takes place in Italy. The Certification follows the directives set in current Italian laws.
ISTITUTO TUTELA PRODUTTORI ITALIANI
Fermo | Palazzo Produttori | Via Carlo Cattaneo 1 | Tel. +39 0734 605481 |
[email protected]