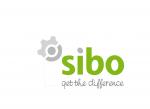 Sibo is a 100% Made in Italy Certified Italian Manufacturer
PRODUCTS
Alessandra Calabrese
(+39) 051-721127
After 30 years of activity, Sibo today possesses know-how and sound experience in the production of steel bushes (standard or to the customer's specifications) for the First Equipment Market of Construction and Drilling Machines, Agricultural Machinery, and Oil Hydraulic Cylinders and Equipment. The company's production facility covers a surface of over 6,000 sqm out of a total of 23,000 sqm of industrial area, and it has a workforce of more than thirty people. Sibo has a production capacity of over 2 million bushes/year thanks to its modern and regularly renewed range of machinery.
Search for more Products or more Manufacturers
Send your requests through this form and we will get back to you.
100% Made in Italy Certified Products
The 100% Made in Italy Certification provides consumers with the guarantee on the Italian orgin and the quality of purchased products. Manufacturers issued with the 100% Made in Italy Certification undergo a series of checks in order to verify that the entire production cycle takes place in Italy. The Certification follows the directives set in current Italian laws.
ISTITUTO TUTELA PRODUTTORI ITALIANI
Fermo | Palazzo Produttori | Via Carlo Cattaneo 1 | Tel. +39 0734 605481 |
[email protected]