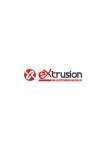 Darplast Extrusion Srl is a 100% Made in Italy Certified Italian Manufacturer
PRODUCTS
Miriam De Martiis
(+39) 02-9967372
INNOVATION, QUALITY 'AND SPEED': these are the three cornerstones on which the DARPLAST Extrusion Ltd. bases its business policy. Founded in 2009 as actually engaged in the extrusion of various thermoplastic materials including PVC, PP, PE, POM and PA, the DARPLAST Extrusion is set up as a young well-defined profile that combines its internal dynamism and adaptability but also experience and maturity.
Search for more Products or more Manufacturers
Send your requests through this form and we will get back to you.
100% Made in Italy Certified Products
The 100% Made in Italy Certification provides consumers with the guarantee on the Italian orgin and the quality of purchased products. Manufacturers issued with the 100% Made in Italy Certification undergo a series of checks in order to verify that the entire production cycle takes place in Italy. The Certification follows the directives set in current Italian laws.
ISTITUTO TUTELA PRODUTTORI ITALIANI
Fermo | Palazzo Produttori | Via Carlo Cattaneo 1 | Tel. +39 0734 605481 |
[email protected]