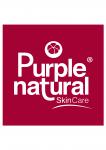 Purple Natural is a 100% Made in Italy Certified Italian Manufacturer
PRODUCTS
Davide Masini
(+39) 045 9815626
Purple Natural s.r.l. is a young and dynamic reality that was born with the aim of formulating, producing and distributing professional cosmetic products for "skin care", combining research and the use of effective and high quality raw materials, in order to obtain functional cosmetics for skin health and beauty needs.
Purple Natural has undertaken a production philosophy that aims to concentrate its efforts and resources in the design of high quality cosmetics, rich in active and highly functional ingredients, taking particular care to seek the most appropriate answers to the needs of customers.
Nature and Science are the "ingredients" chosen to help maintain skin health. The Purple Natural laboratories have created a higher quality cosmetic line, using the properties of Garcinia Mangostana and committing themselves to preserve them unchanged in their productions.
Search for more Products or more Manufacturers
Send your requests through this form and we will get back to you.
100% Made in Italy Certified Products
The 100% Made in Italy Certification provides consumers with the guarantee on the Italian orgin and the quality of purchased products. Manufacturers issued with the 100% Made in Italy Certification undergo a series of checks in order to verify that the entire production cycle takes place in Italy. The Certification follows the directives set in current Italian laws.
ISTITUTO TUTELA PRODUTTORI ITALIANI
Fermo | Palazzo Produttori | Via Carlo Cattaneo 1 | Tel. +39 0734 605481 |
[email protected]