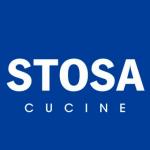 STOSA is a 100% Made in Italy Certified Italian Manufacturer
PRODUCTS
Maurizio Sani
(+39) 0578/571229
We have always produced kitchens only, created and made to improve the lives of those who live, day in and day out, in the most convivial area of the house. We design and create outstanding quality products exclusively in Italy that are actually affordable for every Italian family and young people. That's why a Stosa kitchen originates from authentic values like commitment, honesty, respect and originality— in Italy and in another 40 countries around the world, with a constantly growing market.
Search for more Products or more Manufacturers
Send your requests through this form and we will get back to you.
100% Made in Italy Certified Products
The 100% Made in Italy Certification provides consumers with the guarantee on the Italian orgin and the quality of purchased products. Manufacturers issued with the 100% Made in Italy Certification undergo a series of checks in order to verify that the entire production cycle takes place in Italy. The Certification follows the directives set in current Italian laws.
ISTITUTO TUTELA PRODUTTORI ITALIANI
Fermo | Palazzo Produttori | Via Carlo Cattaneo 1 | Tel. +39 0734 605481 |
[email protected]