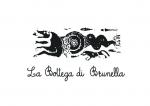 La Bottega di Brunella is a 100% Made in Italy Certified Italian Manufacturer
STYLES
Annamaria Casola
(+39) 089-875228
Since 1965, La Bottega di Brunella has continued to create models for women, men and children, with the same passion and originality. This is also thanks to the fact that Vito and Brunella successfully transmitted their enthusiasm to their sons and daughters, Cristina, Annamaria, Baldo, Antonio and Francesco. The character and warmth typically associated with a family managed business has appealed to Ursula Andress, Zeffirelli and now also Zucchero, Eleonora Brigliadori and Enrica BonaccortiFrom gauze to cotton for a neo-romantic style to delave jeans with hand worked embroidery, and from Bemberg fabric for a 1930s effect to an optical black/white contrast.
Search for more Products or more Manufacturers
Send your requests through this form and we will get back to you.
100% Made in Italy Certified Products
The 100% Made in Italy Certification provides consumers with the guarantee on the Italian orgin and the quality of purchased products. Manufacturers issued with the 100% Made in Italy Certification undergo a series of checks in order to verify that the entire production cycle takes place in Italy. The Certification follows the directives set in current Italian laws.
ISTITUTO TUTELA PRODUTTORI ITALIANI
Fermo | Palazzo Produttori | Via Carlo Cattaneo 1 | Tel. +39 0734 605481 |
[email protected]