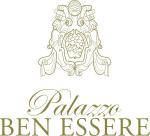 Palazzo BenEssere is a 100% Made in Italy Certified Italian Manufacturer
The Integree story begins in 1979, when his creator understands the great potential of the field of aesthetics and create a program to enhance it and professionalizzarlo, offering Beauticians a scientific work method and a 360-degree training. The Mission has remained unchanged over time: Beautician help you build your own success, in a professional growth that turns into a real "Manager of Beauty and Wellness." Esteemed and appreciated by final customers. Able to diagnose flaws and fix them with personalized beauty treatments. Always a step ahead of competitors.
Search for more Products or more Manufacturers
Send your requests through this form and we will get back to you.
100% Made in Italy Certified Products
The 100% Made in Italy Certification provides consumers with the guarantee on the Italian orgin and the quality of purchased products. Manufacturers issued with the 100% Made in Italy Certification undergo a series of checks in order to verify that the entire production cycle takes place in Italy. The Certification follows the directives set in current Italian laws.
ISTITUTO TUTELA PRODUTTORI ITALIANI
Fermo | Palazzo Produttori | Via Carlo Cattaneo 1 | Tel. +39 0734 605481 |
[email protected]