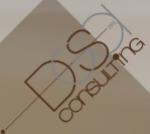 EuroTre s.r.l. is a 100% Made in Italy Certified Italian Manufacturer
STYLES
Maurizio Rizzi
(+39) 0331-627491
EUROTRE SRL is an Italian company, controlled by CER INDUSTRIA SRL (a SAPIO GROUP company), which produces and commercialises non-refillable receptacle for compressed and liquefied gas, based in Castelnovo di Sotto in the Reggio Emilia province. In virtue of their versatility and reliability, EUROTRE products are used in a wide selection of applications, above all in the welding sector, but also in the food and fish keeping sectors. EUROTRE SRL is proud to feature ARGON SRL as one of its subsidiaries, specialised in the production of single-use cylinders containing medical oxygen. Material used in pressurised receptacles is exclusively Italian and certified in every manufacturing phase. EUROTRE internally executes the component welding process with automatic plants, for the production of receptacles commonly known as cylinders. In-line production is carried out with the use of high production capacity robots which autonomously execute receptacles placed on the world market. EUROTRE features a modern, entirely automated system for the execution of hydraulic pressure testing, on 100% of cylinders produced. This system has been implemented for over 30 years and guarantees the highest quality and safety standards for millions of manufactured cylinders. EUROTRE SRL supplies NON-REFILLABLE pressurised receptacles with volumes ranging from 580 ml to 2200 ml.
Search for more Products or more Manufacturers
Send your requests through this form and we will get back to you.
100% Made in Italy Certified Products
The 100% Made in Italy Certification provides consumers with the guarantee on the Italian orgin and the quality of purchased products. Manufacturers issued with the 100% Made in Italy Certification undergo a series of checks in order to verify that the entire production cycle takes place in Italy. The Certification follows the directives set in current Italian laws.
ISTITUTO TUTELA PRODUTTORI ITALIANI
Fermo | Palazzo Produttori | Via Carlo Cattaneo 1 | Tel. +39 0734 605481 |
[email protected]