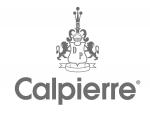 CALPIERRE is a 100% Made in Italy Certified Italian Manufacturer
Footwear
Vito De Pascale
(+39) 0815055589
Calpierre LTD It is the name, since 1994 the "Calzaturificio De Pascale", built in Ercolano (Na). Italy, around 1964, determined by the initiative of its founder, Ciro De Pascale, born in 1935.Natural product made entirely in Italy by "indigenous" according to the criteria of the master craftsmen footwear using domestic raw materials. Our customers are connoisseurs of good shoe that is made today, according to the criteria of the time andato.Il favorite segment is simple, elegant, classic demodè never, never exaggerated.
Search for more Products or more Manufacturers
Send your requests through this form and we will get back to you.
100% Made in Italy Certified Products
The 100% Made in Italy Certification provides consumers with the guarantee on the Italian orgin and the quality of purchased products. Manufacturers issued with the 100% Made in Italy Certification undergo a series of checks in order to verify that the entire production cycle takes place in Italy. The Certification follows the directives set in current Italian laws.
ISTITUTO TUTELA PRODUTTORI ITALIANI
Fermo | Palazzo Produttori | Via Carlo Cattaneo 1 | Tel. +39 0734 605481 |
[email protected]