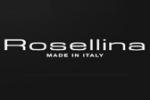 DANILO DI LEA is a 100% Made in Italy Certified Italian Manufacturer
PRODUCTS
Loriana Alessandrini
(+39) 0434992171
Founded in 1958, Rosellina S.A.S. produces artisanal, top quality ladies shoes from their factory in Porto Sant'Elpidio. The small company structure and the high quality craftsmanship, together with their continual search for new fashionable styles, distinguish the elegant Rosellina shoe lines. Production is carried out by only the most experienced hands, using carefully selected, exceptional quality raw materials in order to ensure accuracy, comfort and the overall high quality of the finished product. Our creativity is expressed through our shoes, which closely follow seasonal fashion trends to meet the needs of our selective clientele. The Rosellina passion and professionalism is clearly evident, and these elements are the driving force behind the success of this company.
Search for more Products or more Manufacturers
Send your requests through this form and we will get back to you.
100% Made in Italy Certified Products
The 100% Made in Italy Certification provides consumers with the guarantee on the Italian orgin and the quality of purchased products. Manufacturers issued with the 100% Made in Italy Certification undergo a series of checks in order to verify that the entire production cycle takes place in Italy. The Certification follows the directives set in current Italian laws.
ISTITUTO TUTELA PRODUTTORI ITALIANI
Fermo | Palazzo Produttori | Via Carlo Cattaneo 1 | Tel. +39 0734 605481 |
[email protected]