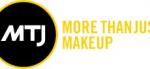 MTJ COSMETICS is a 100% Made in Italy Certified Italian Manufacturer
Cosmetics
Ivo Donati
(+39) 051969939
NATURE Behind this word often misused, for us to Procosmet there are only real and concrete search paths. April 2001-Studying the influence of the materials that make up the primary pack of a cosmetic product and the influence that generate on the conservation of the active ingredients, Procosmet settles the patent blue vial. Will be recognized as the world's first patented container to keep and cherish "pure" the valuable synergies of essential oils that "nature" made us available. EVOLUTION AND RESEARCH l world changes profoundly, technology acceleration projects the brand towards new types of products and new guidelines that influence consumption. Accompanied by a constant research and development, the original vocation of Napura remains the focus of the project: effective products, refined design and modern, designed to preserve the pure active ingredients over time. NAPURA BRAND With the innovative synergistic and complementary TreatSyteMethod programme based on the use of high performance active ingredients to cleanse and treat your hair, Napura wins the most careful consumers searching for the best solutions in the field of Hair Care.
Search for more Products or more Manufacturers
Send your requests through this form and we will get back to you.
100% Made in Italy Certified Products
The 100% Made in Italy Certification provides consumers with the guarantee on the Italian orgin and the quality of purchased products. Manufacturers issued with the 100% Made in Italy Certification undergo a series of checks in order to verify that the entire production cycle takes place in Italy. The Certification follows the directives set in current Italian laws.
ISTITUTO TUTELA PRODUTTORI ITALIANI
Fermo | Palazzo Produttori | Via Carlo Cattaneo 1 | Tel. +39 0734 605481 |
[email protected]