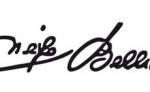 BELLINI DIEGO is a 100% Made in Italy Certified Italian Manufacturer
Fashion accessories
Barbara Bellini
(+39) 0733837046
The philosophy behind our daily work and all footwear designer Diego Bellini is the constant pursuit of absolute quality that ensures maximum customer satisfaction. beautiful products, elegant and extremely comfortable. Our quality is evident in every detail, from the finished product to the raw materials. This excellence is the result of over 60 years of experience in producing high quality footwear, which are the fruit of the work of skilled craftsmen who are the real expression of Made in Italy. The brand Diego Bellini has won in recent years a renewed vitality thanks to the acquisition by the company B.V.M. Shoes. A dynamic, attentive to the evolution of the style, with a great craft footprint of processing steps and a management production and commercial organization setting. These are the main factors that determine today the success of our shoes for men and women. Designed with a classical sensibility in the forms but with attention paid to sophisticated fashion stylistic innovations. Diego Bellini is the name by which we are proud to sign each product that was born from our passion for quality and style. Diego bellini is a trademark B.V.M. Shoes.
Search for more Products or more Manufacturers
Send your requests through this form and we will get back to you.
100% Made in Italy Certified Products
The 100% Made in Italy Certification provides consumers with the guarantee on the Italian orgin and the quality of purchased products. Manufacturers issued with the 100% Made in Italy Certification undergo a series of checks in order to verify that the entire production cycle takes place in Italy. The Certification follows the directives set in current Italian laws.
ISTITUTO TUTELA PRODUTTORI ITALIANI
Fermo | Palazzo Produttori | Via Carlo Cattaneo 1 | Tel. +39 0734 605481 |
[email protected]