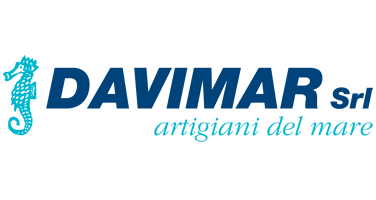 DAVIMAR is a 100% Made in Italy Certified Italian Manufacturer
Food
Davide Bonaldo
(+39) 0414966218
DAVIMAR'S HISTORY IS A HISTORY OF ARTIGIANALITY, TRADITION AND QUALITY, IN THE HEART OF LAGUNA VENETA. A story that begins 50 years ago when the founder, and present president, Alessio Bonaldo started to work in Chioggia, specializing in the traditional processing technique of the "Sepe de Ciosa" using the brackish water of the purified lagoon and Its particular organoleptic properties. This special handicraft has been handed over over the years and is still the most important peculiarity of the company, the trademark of Davimar's quality and experience in the processing of white cuttlefish, octopus, crustaceans and other products.
Search for more Products or more Manufacturers
Send your requests through this form and we will get back to you.
100% Made in Italy Certified Products
The 100% Made in Italy Certification provides consumers with the guarantee on the Italian orgin and the quality of purchased products. Manufacturers issued with the 100% Made in Italy Certification undergo a series of checks in order to verify that the entire production cycle takes place in Italy. The Certification follows the directives set in current Italian laws.
ISTITUTO TUTELA PRODUTTORI ITALIANI
Fermo | Palazzo Produttori | Via Carlo Cattaneo 1 | Tel. +39 0734 605481 |
[email protected]