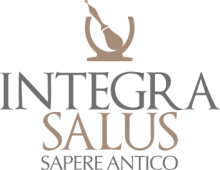 INTEGRA SALUS is a 100% Made in Italy Certified Italian Manufacturer
PRODUCTS
Angela Nirvana Mauri
(+39) 0424468070
CSGB Italia, producer of the brand Integra Salus is surrounded by greenery and the mountains of Roana, one of the seven municipalities that make up the wonderful and well-known area of the Asiago Plateau, which is centrally located in the Venetian Pre-Alps range, and is in the province of Vicenza. Every good project has its roots in the spiritual dimension of people who pursue it. CSGB Italia has built its business plan on this basis; in the spiritual dimension lurks the passion, the love, respect, loyalty and culture for our work; a project which does not see profit as the ultimate goal, but we decided to retrieve a lost ancient knowledge, a slow wisdom that prefers the rhythms of nature and the seasons to the acceleration of these rhythms for profit. This spiritual dimension and harmony accompanying the cultivation and production work goes far beyond a simplistic concept tied to the concepts of "natural" and "organic" and is a significant feature of the "Integra Salus" brand. Produce only from natural raw materials and naturally derived materials, without using petroleum or synthetic products, is a brave choice, many companies that advertise a natural product actually speak only of active ingredients which are added to a very rich base of everything but raw materials.
Search for more Products or more Manufacturers
Send your requests through this form and we will get back to you.
100% Made in Italy Certified Products
The 100% Made in Italy Certification provides consumers with the guarantee on the Italian orgin and the quality of purchased products. Manufacturers issued with the 100% Made in Italy Certification undergo a series of checks in order to verify that the entire production cycle takes place in Italy. The Certification follows the directives set in current Italian laws.
ISTITUTO TUTELA PRODUTTORI ITALIANI
Fermo | Palazzo Produttori | Via Carlo Cattaneo 1 | Tel. +39 0734 605481 |
[email protected]