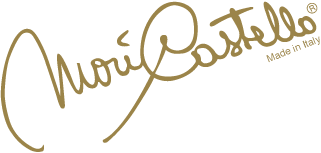 MORI CASTELLO is a 100% Made in Italy Certified Italian Manufacturer
Apparel
Morena Rossi
(+39) 051942956
Forty years of experience in creation of fashion women wear have allowed the company Mori Castello to be known and appreciated on both the national and international markets for the unique style of the Made in Italy. Since 1979 the company Sabbioni Mafalda, now Mori Castello, is riding the scene of women's fashion by creating, successfully, trade with the best-known brands in the Italian fashion for women. The careful choice of materials, innovation in style, attention to details, service to customers, are the fundamental principles and strengths of theMori Castello prêt à porter. Today the collection Mori Castello has a distribution network in the Far East with stores in Japan, Korea, China and Russia, more then Italy and Europe.The unique style of Made in Italy enhanced by sophisticated accessories, exclusive and precious, are the basis for the creation of "sports & chic" total look collections, elegant but at the same time comfortable and trendy. & Mori Castello thinks at today's woman, feminine, aware of its role, refined and elegant in every context, dedicating to her two lines : Mori Castello and Mori Castello Red Lab.
Search for more Products or more Manufacturers
Send your requests through this form and we will get back to you.
100% Made in Italy Certified Products
The 100% Made in Italy Certification provides consumers with the guarantee on the Italian orgin and the quality of purchased products. Manufacturers issued with the 100% Made in Italy Certification undergo a series of checks in order to verify that the entire production cycle takes place in Italy. The Certification follows the directives set in current Italian laws.
ISTITUTO TUTELA PRODUTTORI ITALIANI
Fermo | Palazzo Produttori | Via Carlo Cattaneo 1 | Tel. +39 0734 605481 |
[email protected]