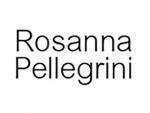 ROSANNA PELLEGRINI is a 100% Made in Italy Certified Italian Manufacturer
PRODUCTS
Rosanna Pellegrini
(+39) 0541629717
The company MP di Rosanna Pellegrini & C. sas was founded in 1963 by Mrs. Rosanna Pellegrini and her husband Enrico. It has always met the growing demand of customers, being able to compete in the ever changing demands of the international market thanks to the efforts and perseverance of a valuable team of collaborators. Mrs. Pellegrini has started the business by placing her products on the local market. Over the years, the company has grown up to a technologically advanced reality in the industry, being able to distribute its products in Italy and abroad, especially in Europe and the Far East. Since 2001, in addition to her husband Enrico, who has always supported Mrs. Pellegrini, the company management has included their nephew Raffaella and her husband Mauro, who have been working in the company for over 30 years. Rosanna Pellegrini's collections are distributed to the best boutiques at national and international level and are addressed to a classy woman who loves standing out and having a sophisticated, smart and elegant appearance. The constant attention to the quality of its products has allowed MP di Rosanna Pellegrini & C. sas to offer new and continuous proposals to the market's sector. Autumn/Winter collections are knitwear made mainly with high-quality yarns, while in the Spring/Summer collection, in addition to "real tricot", fine fabrics of various types prevail.
Search for more Products or more Manufacturers
Send your requests through this form and we will get back to you.
100% Made in Italy Certified Products
The 100% Made in Italy Certification provides consumers with the guarantee on the Italian orgin and the quality of purchased products. Manufacturers issued with the 100% Made in Italy Certification undergo a series of checks in order to verify that the entire production cycle takes place in Italy. The Certification follows the directives set in current Italian laws.
ISTITUTO TUTELA PRODUTTORI ITALIANI
Fermo | Palazzo Produttori | Via Carlo Cattaneo 1 | Tel. +39 0734 605481 |
[email protected]