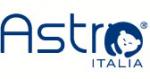 ASTRO ITALIA is a 100% Made in Italy Certified Italian Manufacturer
Upholstered furniture
Giuseppe Vitale
(+39) 031899014
Born by the encounter of three different and yet complementary professions, Astro Italia is the first company in Italy to produce customized mattresses. Completely made in Italy, Astro Italia is a center of excellence for health and rest, where products are tailored to the specific needs of every single customer, followed by the choice of Astro Italia's Wellness Consultants. All the products are of the highest quality and made without compromise with the best materials: to testify the guarantee, which in the case of the mattress comes to 15 years.
Search for more Products or more Manufacturers
Send your requests through this form and we will get back to you.
100% Made in Italy Certified Products
The 100% Made in Italy Certification provides consumers with the guarantee on the Italian orgin and the quality of purchased products. Manufacturers issued with the 100% Made in Italy Certification undergo a series of checks in order to verify that the entire production cycle takes place in Italy. The Certification follows the directives set in current Italian laws.
ISTITUTO TUTELA PRODUTTORI ITALIANI
Fermo | Palazzo Produttori | Via Carlo Cattaneo 1 | Tel. +39 0734 605481 |
[email protected]