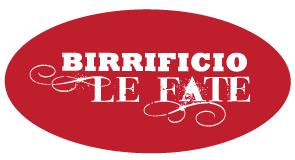 BIRRIFICIO LE FATE is a 100% Made in Italy Certified Italian Manufacturer
Food
Antonio Dionisi
(+39) 0736844337
The brewery "Le Fate" takes its name from an old legend about wizards, warriors and fairies. According to the tales of Andrea da Barberino and Antoine de la Sale, the fairies lived at the court of the sorceress Sibilla in a dug cave in the rocks of the mountain. The cave, also called "The Cave of the Fairies" is located close to the "Monte Sibilla" (2150 mt. above sea level). Each one of our craft beers is named after a fairy, as narrated in the book "Il Guerrin Meschino" (Wretched Guerrin) by Andrea da Barberino. The story, dating back to the 1400, is that of an errant knight who headed to the cave of the Sibilla to find out about his origins. Our farm is adherent to the Italian Consortium of Producers and Barley Beer, the COBI; the only Italian consortium that brings together farmers, as well as being growers of barley, are both manufacturers of craft beer. The beer, then, is the product of an agricultural chain; a product with special craftsmanship and a love of a process that uses only natural raw materials.
Search for more Products or more Manufacturers
Send your requests through this form and we will get back to you.
100% Made in Italy Certified Products
The 100% Made in Italy Certification provides consumers with the guarantee on the Italian orgin and the quality of purchased products. Manufacturers issued with the 100% Made in Italy Certification undergo a series of checks in order to verify that the entire production cycle takes place in Italy. The Certification follows the directives set in current Italian laws.
ISTITUTO TUTELA PRODUTTORI ITALIANI
Fermo | Palazzo Produttori | Via Carlo Cattaneo 1 | Tel. +39 0734 605481 |
[email protected]