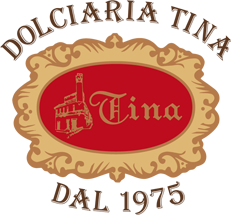 DOLCIARIA TINA is a 100% Made in Italy Certified Italian Manufacturer
Food
Raffaele Bulgarelli
(+39) 053351453
DOLCIARIA TINA on the market for over 30 years , manufactures and develops products based chocolate confectionery craft In January 2006 the company was taken over by ( members and spouses ), Raffaele Bulgarelli and Maria Luisa Mantovani . From now on DOLCIARIA TINA is implemented a major restructuring plan in technology and marketing , designed to bring the company to develop their potential. On the one hand to improve and optimize its important range of production , on the other allow the company to be known in a widespread manner , both at the Provincial , Regional and National and European level. DOLCIARIA TINA Today , thanks to the efforts of recent years , is a company established and known throughout the national territory and can boast of having taken the first steps for an important international trade. DOLCIARIA TINA is known for importance of the product , quality present in every single sweet packaging . Our "mission " is to understand the needs of our " old" and new customers and to treat each of our product to meet all their personal needs. The need and the " satisfaction " to satisfy the ever- growing customer base , and our most loyal estimators , prompts us to improve year after year and you work together to expand our product range. All this thanks to a close-knit staff of highly skilled employees and professional. Our success is due to the attentive processing techniques, the careful selection of raw materials and the use of natural and genuine products.
Search for more Products or more Manufacturers
Send your requests through this form and we will get back to you.
100% Made in Italy Certified Products
The 100% Made in Italy Certification provides consumers with the guarantee on the Italian orgin and the quality of purchased products. Manufacturers issued with the 100% Made in Italy Certification undergo a series of checks in order to verify that the entire production cycle takes place in Italy. The Certification follows the directives set in current Italian laws.
ISTITUTO TUTELA PRODUTTORI ITALIANI
Fermo | Palazzo Produttori | Via Carlo Cattaneo 1 | Tel. +39 0734 605481 |
[email protected]