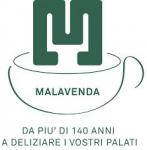 MALAVENDA 1872 is a 100% Made in Italy Certified Italian Manufacturer
Food
Alessandra Malavenda
(+39) 0965591526
Malavenda Cafè Bar and Pastisserie was officilally established in 1872 throught the delicated work of its founder Demetrio Malavenda. From the outset Malavenda set and maintained execellence throught its highest quality products. In a short time the specialism of Malavenda Cafè Bar and Pastisserie left the the confines of Calabria and began distributing cakes and products throughout the region. Over the years, Malavenda's consistant high quality has been put to the test and we are happy to say that never have standards fallen. The excel lence of its unique pastries and onfectionary remain, still second to none. Since the 1980's Doctor Demetrio Malavenda has further transformed the "family" Businnes into a thriving moder, commercial concern whilst managing to maintain family tradition and the secret of its success: meticulous, hand-made craftman ship.
Search for more Products or more Manufacturers
Send your requests through this form and we will get back to you.
100% Made in Italy Certified Products
The 100% Made in Italy Certification provides consumers with the guarantee on the Italian orgin and the quality of purchased products. Manufacturers issued with the 100% Made in Italy Certification undergo a series of checks in order to verify that the entire production cycle takes place in Italy. The Certification follows the directives set in current Italian laws.
ISTITUTO TUTELA PRODUTTORI ITALIANI
Fermo | Palazzo Produttori | Via Carlo Cattaneo 1 | Tel. +39 0734 605481 |
[email protected]