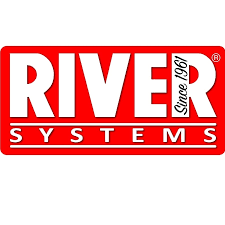 RIVER SYSTEMS is a 100% Made in Italy Certified Italian Manufacturer
Other
Stefano Concina
(+39) 0499202464
River is a company operating in the zootechnical field since 1961. In more than 40 years of history it has been attentively following the development of the market, specialising, as time went on, in the production of small equipment for hobby breeding. For a better response to requests and new challenges of international markets, recently River has become River Systems, whose main aim is the completion of the Hobby line through the development of new articles suitable to meet any specific demand. Nevertheless, the reorganisation of the company left its philosophy unchanged, always based on the research of the utmost satisfaction of its customers, investing also on a pre and after sale service able to grant a presence and an assistance going beyond the mere purchase.
Search for more Products or more Manufacturers
Send your requests through this form and we will get back to you.
100% Made in Italy Certified Products
The 100% Made in Italy Certification provides consumers with the guarantee on the Italian orgin and the quality of purchased products. Manufacturers issued with the 100% Made in Italy Certification undergo a series of checks in order to verify that the entire production cycle takes place in Italy. The Certification follows the directives set in current Italian laws.
ISTITUTO TUTELA PRODUTTORI ITALIANI
Fermo | Palazzo Produttori | Via Carlo Cattaneo 1 | Tel. +39 0734 605481 |
[email protected]