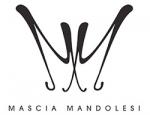 MASCIA MANDOLESI is a 100% Made in Italy Certified Italian Manufacturer
Footwear
Mascia Mandolesi
(+39) 073410963041
The origins of our company date back to the 60s when our father was attending as an apprentice in the workshop of a shoemaker. With the experience he gained in 1974, he founded his own company specializing in high-quality women's shoes. The tradition, the experience, the tricks of the work, competence in choosing the leather and the technical solutions developed over the years are our most valuable asset. Today Les Femmes continues the ambitious project to assist the big fashion brands in the footwear production at the highest level, in the early stages of prototyping and industrialization. Les Femmes produces women's shoes of the highest quality in a modern headquarters that extends over an area of 1400 square meters and employs only skilled workers.
Search for more Products or more Manufacturers
Send your requests through this form and we will get back to you.
100% Made in Italy Certified Products
The 100% Made in Italy Certification provides consumers with the guarantee on the Italian orgin and the quality of purchased products. Manufacturers issued with the 100% Made in Italy Certification undergo a series of checks in order to verify that the entire production cycle takes place in Italy. The Certification follows the directives set in current Italian laws.
ISTITUTO TUTELA PRODUTTORI ITALIANI
Fermo | Palazzo Produttori | Via Carlo Cattaneo 1 | Tel. +39 0734 605481 |
[email protected]