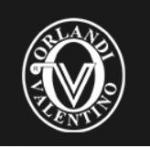 Valentino Orlandi is a 100% Made in Italy Certified Italian Manufacturer
Fashion accessories
Valentino Orlandi
(+39) 0733283090
A benchmark for the leather goods district of the Marches, Valentino Orlandi is today one of the most prestigious brands of bags made in Italy. The headquarter is in Corridonia, in the new 5,000 square meter building: here lies the mind and the heart of the company and from here start creations that come all over the world, capable of representing one of the best expressions of Made in Italy. Valentino Orlandi is a solid reality, composed of a close-knit team of designers, managers and professionals highly specialized in the manufacture of the product: the founder Valentino Orlandi, together with his wife Adelaide, who oversees the production, and his daughters Cristina and Francesca, who they are responsible for the sales department.
Search for more Products or more Manufacturers
Send your requests through this form and we will get back to you.
100% Made in Italy Certified Products
The 100% Made in Italy Certification provides consumers with the guarantee on the Italian orgin and the quality of purchased products. Manufacturers issued with the 100% Made in Italy Certification undergo a series of checks in order to verify that the entire production cycle takes place in Italy. The Certification follows the directives set in current Italian laws.
ISTITUTO TUTELA PRODUTTORI ITALIANI
Fermo | Palazzo Produttori | Via Carlo Cattaneo 1 | Tel. +39 0734 605481 |
[email protected]