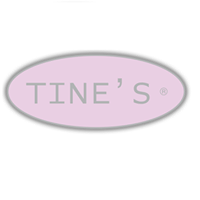 Tine´s is a 100% Made in Italy Certified Italian Manufacturer
Woman
Giammario Bellesi
(+39) 0734-995896
Tine's started out with making only a few pairs of shoes every day, but with much love, passion and especially with a clear idea for the future.With these simple but important features, Tine's is gaining position in all over the world, thanks to its customers that are always so fascinated by Tine's high quality, comfort and style. Tine's always use innovative materials in leather, fashionable and up-to-date colors, respecting all the health norms and regulations. Tine's shoes are handcrafted, so they are all "made in Italy".
Search for more Products or more Manufacturers
Send your requests through this form and we will get back to you.
100% Made in Italy Certified Products
The 100% Made in Italy Certification provides consumers with the guarantee on the Italian orgin and the quality of purchased products. Manufacturers issued with the 100% Made in Italy Certification undergo a series of checks in order to verify that the entire production cycle takes place in Italy. The Certification follows the directives set in current Italian laws.
ISTITUTO TUTELA PRODUTTORI ITALIANI
Fermo | Palazzo Produttori | Via Carlo Cattaneo 1 | Tel. +39 0734 605481 |
[email protected]