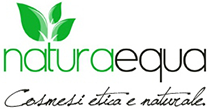 Naturaequa is a 100% Made in Italy Certified Italian Manufacturer
Cosmetics
Luigi Barbieri
(+39) 010317426
We are a small cosmetic reality. We formulate products with seriousness, simplicity, looking around. We use the beautiful things we find close to us, collaborating with realities that can support us in our projects. We try to inform ourselves about what can be directly or indirectly related to our products. Ecological attention in formulations, packaging and brochures, leaflets,... We do not only offer a product, but a choice. The small choices that can sometimes make the difference. Our bet is the sustainability of these choices in the face of an ever-changing world. After years of experience in the cosmetic sector, the idea was born to offer natural, quality products that could be a small sign of responsibility. One of the main objectives is to offer high quality products, based on natural, trying to cut costs related to the production chain: manufacturer, wholesaler, distributor, shop. RAW MATERIALS A REAL KM: o local (KM zero), or fair trade.
Search for more Products or more Manufacturers
Send your requests through this form and we will get back to you.
100% Made in Italy Certified Products
The 100% Made in Italy Certification provides consumers with the guarantee on the Italian orgin and the quality of purchased products. Manufacturers issued with the 100% Made in Italy Certification undergo a series of checks in order to verify that the entire production cycle takes place in Italy. The Certification follows the directives set in current Italian laws.
ISTITUTO TUTELA PRODUTTORI ITALIANI
Fermo | Palazzo Produttori | Via Carlo Cattaneo 1 | Tel. +39 0734 605481 |
[email protected]