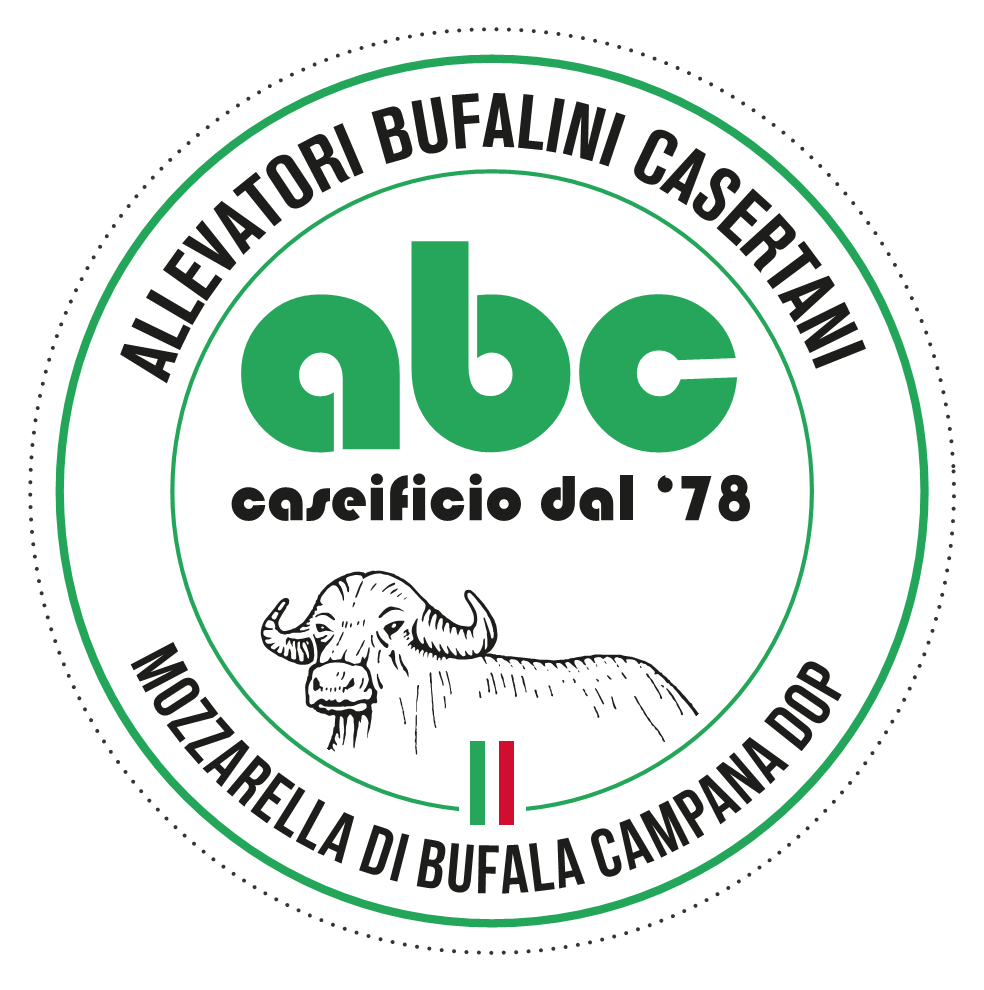 ABC is a 100% Made in Italy Certified Italian Manufacturer
Cheeses and milk by-products
Angelo Piccirillo
(+39) 0823-621560
Our mozzarellas are only curdled from pure buffalo milk from Campania, produced exclusively by Caserta buffalo breeders, the same members of the ABC ABC Cooperative. The ABC curd is fragrant and delicately porous: only when it is absolutely perfect, the buffalo milk curd will be transformed into excellent mozzarella, by the skilled cheesemakers of the cooperative. For our curds a milk without acidity and with a low presence of bacteria is required. So our buffalo milk is the best available for dairy production: the quality of the buffalo milk bred by our cooperative is light and dark milk, whose color reflects the excellent health of our animals! Our buffaloes benefit from the climatic environmental conditions of this Mediterranean area, which allow the formation of a specific type of forage that cannot be reproduced elsewhere. Without them and their specific habitat, the prodigy of our mozzarella would not take place ... The grass that our buffaloes eat is the guarantee of the unique and inimitable taste of our mozzarella, which for color, texture, taste and quality are unmatched on the dairy market.
Search for more Products or more Manufacturers
Send your requests through this form and we will get back to you.
100% Made in Italy Certified Products
The 100% Made in Italy Certification provides consumers with the guarantee on the Italian orgin and the quality of purchased products. Manufacturers issued with the 100% Made in Italy Certification undergo a series of checks in order to verify that the entire production cycle takes place in Italy. The Certification follows the directives set in current Italian laws.
ISTITUTO TUTELA PRODUTTORI ITALIANI
Fermo | Palazzo Produttori | Via Carlo Cattaneo 1 | Tel. +39 0734 605481 |
[email protected]