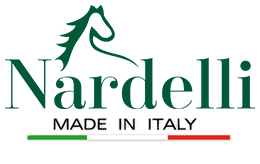 NARDELLI is a 100% Made in Italy Certified Italian Manufacturer
Casual
Giuseppe Nardelli
(+39)
Neapolitan Experience & Craftsmanship IN THE 40's THE COMPANY NARDELLI WAS BORN IN NAPLES, ON THE INITIATIVE OF VINCENZO NARDELLI, A CRAFTSMAN WHICH IS PLACED IN THE TRADITION OF GUANTAI AND PAPPETERI NAPOLETANI. THE SON GIUSEPPE, RETURNED TO THE FATHER IN THE 70s, CONTINUES ITS ACTIVITY WITH THE CONSTANT STRENGTHENING OF VALUES ON WHICH HAS BUILT ITS REPUTATION IN ALMOST 70 YEARS OF HISTORY: NEAPOLITAN CRAFTS, QUALITY AND MADE IN ITALY THE COMPANY NARDELLI FOR OVER 70 YEARS UNDERTAKES TO SEARCH FOR THE RIGHT BALANCE BETWEEN QUALITY AND PRICE, ACCURACY AND CAREFUL CARE OF THE PRODUCT, TRADITION AND INNOVATION, WHICH APPLY TO SUCCESSFUL MARKET ON THE WORLD MARKET. THE CUSTOMER IS AT THE HEART OF ITS PECULAR COMPANY MODEL, WHICH INTEGRATES DESIGN, MANUFACTURE, DISTRIBUTION AND SALES, EVERYTHING THROUGH A GROWING NETWORK OF ITS OWN SALES. ACTIVELY TO WORK WITH ARMANDOSIS OF PASSION AND HONESTY, IT IS THE OBJECTIVE THAT GIUSEPPE NARDELLI HAS DELIVERED TO HIS 4 CHILDREN. WITH THEIR ENTRY THE COMPANY REACHES NEW TARGETS, AND THE NARDELLI BRAND STILL EARNS MORE FOR SIMPLICITY, SOBRIETY AND, IN THE SAME TIME, THE REFINEMENT OF FORM AND COLORS REVISING THE PAST WITH THE EYES OF THOSE WHO LIVED IT , BUT ALWAYS IN LINE WITH THE BEST TASTE TRENDS. ITS LOGO, HORSE, SHOWS SUCCESSFUL ENTREPRENEURIAL INGREDIENTS, STRENGTH, ELEGANCE AND SPEED OF RESPONDING TO MARKET NEEDS.
Search for more Products or more Manufacturers
Send your requests through this form and we will get back to you.
100% Made in Italy Certified Products
The 100% Made in Italy Certification provides consumers with the guarantee on the Italian orgin and the quality of purchased products. Manufacturers issued with the 100% Made in Italy Certification undergo a series of checks in order to verify that the entire production cycle takes place in Italy. The Certification follows the directives set in current Italian laws.
ISTITUTO TUTELA PRODUTTORI ITALIANI
Fermo | Palazzo Produttori | Via Carlo Cattaneo 1 | Tel. +39 0734 605481 |
[email protected]