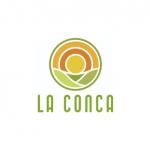 LA CONCA is a 100% Made in Italy Certified Italian Manufacturer
PRODUCTS
Marina Gerace
(+39)
Close to the Fiumara Serra, in Contrada Razzà di Cittanova (RC), the "La Conca" farm was born in 2016. Love for the Earth, the link with traditions and respect for Nature are the cardinal principles of this young company. In a wonderful land plot embraced by a natural basin, an exciting landscape spreads out, surrounded by extraordinary olive trees, orange trees and mandarins, seasonal vegetables and fruits, juicy and sugary fruit. Then the wonderful colors of the lantana and the relaxing scent of aromatic herbs are the calling card of our company, La Conca. Genuine products that characterize our company: Extra virgin olive oil (olives' manually and mechanically peeled on the nets allow the creation of a high quality oil); Seasonal vegetables, respecting the natural production cycles; various vegetables (chard, lettuce, etc.); seasonal fruit (chestnuts, mandarins, oranges, grapefruit, lemons, pomegranates, figs, cherries, strawberries, various plums, etc.). THE COMPANY HAS A SALES POINT SITE IN CITTANOVA VIALE BRUZIO WITH WORKSHOP FOR THE PRODUCTION OF SUBTLE AND PRESERVES. Processed products: aubergines, courgettes, various pests, jams, peppers, peppers, tomatoes, olives, etc.
Search for more Products or more Manufacturers
Send your requests through this form and we will get back to you.
100% Made in Italy Certified Products
The 100% Made in Italy Certification provides consumers with the guarantee on the Italian orgin and the quality of purchased products. Manufacturers issued with the 100% Made in Italy Certification undergo a series of checks in order to verify that the entire production cycle takes place in Italy. The Certification follows the directives set in current Italian laws.
ISTITUTO TUTELA PRODUTTORI ITALIANI
Fermo | Palazzo Produttori | Via Carlo Cattaneo 1 | Tel. +39 0734 605481 |
[email protected]