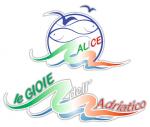 ALICE-LE GIOIE DELL´ADRIATICO is a 100% Made in Italy Certified Italian Manufacturer
ALICE-LE GIOIE DELL´ADRIATICO
PRODUCTS
Filippo Stella
(+39) 0426-662391
Alice Prodotti Ittici, born in 2007 from the experience in the processing of fish products by the owners, has always had as a priority a priority to keep alive the tastes and traditions of the typical Italian and Polesine cuisine; in fact, in 2018 we were able to obtain the "Product recognition of the Po Delta Park" on marinated anchovies, which are our main product. These come from the Adriatic Sea, are processed and filleted by hand in our factory, and completely free of additives and preservatives. We also produce tasty seafood salads, mackerel fillets, baby octopus, baby cuttlefish, squid, mussels, anchovies in oil and much more. Our products, packaged in modern "Ready to Eat" packs in oil or in ATMs, combine the need to consume a quick dish with the possibility of eating healthy. We serve large-scale retail trade, wholesalers and distributors both Italian and foreign; among these we can proudly include Eataly, a well-known distribution chain for products of Italian excellence. In the last few years the company has shown a flattering growth trend, made possible by the strong commitment, good development capacity and modern processing techniques able to satisfy the ever-changing market needs.
Search for more Products or more Manufacturers
Send your requests through this form and we will get back to you.
100% Made in Italy Certified Products
The 100% Made in Italy Certification provides consumers with the guarantee on the Italian orgin and the quality of purchased products. Manufacturers issued with the 100% Made in Italy Certification undergo a series of checks in order to verify that the entire production cycle takes place in Italy. The Certification follows the directives set in current Italian laws.
ISTITUTO TUTELA PRODUTTORI ITALIANI
Fermo | Palazzo Produttori | Via Carlo Cattaneo 1 | Tel. +39 0734 605481 |
[email protected]