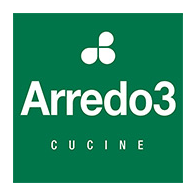 ARREDO3 is a 100% Made in Italy Certified Italian Manufacturer
Furniture
Stefano Ongaro
(+39) 041-5899111
When we started the Arredo3 adventure, we were sure of two things: that we would have made kitchens and that we would have done it our way. Knowing how to do it was the starting point, but from the beginning we have aimed at continuous improvement - a choice that has led us to grow more and more every year. One of the most significant industrial companies in Italy for the production of kitchens. Over the years, it has structured its factories with foresight, innovation and responsibility, becoming a solid company with a great production force.
Search for more Products or more Manufacturers
Send your requests through this form and we will get back to you.
100% Made in Italy Certified Products
The 100% Made in Italy Certification provides consumers with the guarantee on the Italian orgin and the quality of purchased products. Manufacturers issued with the 100% Made in Italy Certification undergo a series of checks in order to verify that the entire production cycle takes place in Italy. The Certification follows the directives set in current Italian laws.
ISTITUTO TUTELA PRODUTTORI ITALIANI
Fermo | Palazzo Produttori | Via Carlo Cattaneo 1 | Tel. +39 0734 605481 |
[email protected]