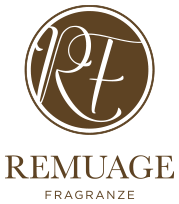 Remuage Fragranze is a 100% Made in Italy Certified Italian Manufacturer
Biological
Alice Miglio
(+39)
LEMURIA FRAGRANZE The project of realizing exclusive and unique creams fusing design, tradition and innovative molecules was born from Alice Miglio's idea, who founded Lemuria Fragranze by pursuing this objective. Even though Lemuria Fragranzeis a young brand, symbol of Italian female entrepreneurship, it bases its foundations on the historicity, passion and experience of the Tuscan artisans, who mold the alabaster jars, and of the traditional laboratory that produces the creams. REMUAGE FRAGRANZE The first 3 creations are enclosed under the trademark Remuage Fragranze®, registered and managed by Lemuria Fragranze. Only a limited number of creams, about 120 per type, will be produced by Remuage Fragranze. It was a tough decision, dictated by the willingness of selecting a higher quality product, a one-of-a-kind artisanal cream from a short distribution chain.
Search for more Products or more Manufacturers
Send your requests through this form and we will get back to you.
100% Made in Italy Certified Products
The 100% Made in Italy Certification provides consumers with the guarantee on the Italian orgin and the quality of purchased products. Manufacturers issued with the 100% Made in Italy Certification undergo a series of checks in order to verify that the entire production cycle takes place in Italy. The Certification follows the directives set in current Italian laws.
ISTITUTO TUTELA PRODUTTORI ITALIANI
Fermo | Palazzo Produttori | Via Carlo Cattaneo 1 | Tel. +39 0734 605481 |
[email protected]