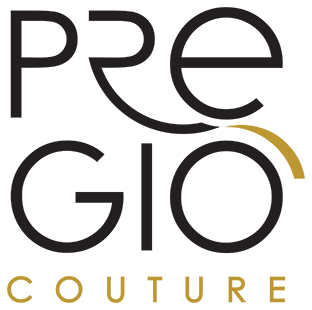 Pregio Couture is a 100% Made in Italy Certified Italian Manufacturer
Outerwear
Antonio Masciulli
(+39) 080-4805508
Emme Evolution, the company that owns the Pregiò Couture brand, based in Martina Franca, was born in the late 1990s with a precise corporate philosophy: the specialization in the padded outerwear, in the form of a parka and down jacket. From the Itria Valley, the valley of trulli and olive groves designed by dry stone walls, to the prestigious Salons of Paris, Milan, Moscow, Poznan, Madrid and Dusseldorf and on the pages of the most popular women's magazines: it took a lot of effort because an international brand was born from a small family-run company. The now recognized quality of its garments is accompanied by an efficient sales network, organized into two divisions: one that manages distribution in the approximately 1,500 boutiques in Italy and abroad, using the collaboration of agents throughout Europe; the other that provides the development of tailored collections for those Italian companies of total look who have chosen to include refined and unique duvets and parkas in their collections. The proposal of down jackets and parkas with a perfect Italian style, feminine and refined, both a daring project had appeared at the beginning, and the winning intuition turned out later: the turnover increased year after year and many buyers became loyal customers: customers convinced by the original design of the Pregiò Couture duvets, by the excellent quality fabrics and by the meticulous attention to detail.
Search for more Products or more Manufacturers
Send your requests through this form and we will get back to you.
100% Made in Italy Certified Products
The 100% Made in Italy Certification provides consumers with the guarantee on the Italian orgin and the quality of purchased products. Manufacturers issued with the 100% Made in Italy Certification undergo a series of checks in order to verify that the entire production cycle takes place in Italy. The Certification follows the directives set in current Italian laws.
ISTITUTO TUTELA PRODUTTORI ITALIANI
Fermo | Palazzo Produttori | Via Carlo Cattaneo 1 | Tel. +39 0734 605481 |
[email protected]