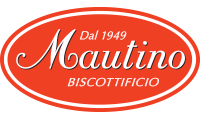 BISCOTTIFICIO MAUTINO DAL 1949 is a 100% Made in Italy Certified Italian Manufacturer
BISCOTTIFICIO MAUTINO DAL 1949
PRODUCTS
(+39)
The ingredients of the most authentic tradition and the care of craftsmanship are the basis of all the products of the Biscottificio Mautino. It is a quality path that begins with the choice of raw materials, selected with care and rigor, is enhanced with the aromas and flavors of traditional recipes and is perfected with the accuracy of the processing of our master pastry chefs. All the products of the Biscottificio Mautino are born from simple and genuine ingredients, carefully selected and with the utmost attention to the quality of the raw materials: fresh eggs, selected flours of soft wheat or corn, genuine butter, non-hydrogenated vegetable margarine and acacia honey. The constant search for an increasingly high quality level, in all respects, ensures the pleasantness, fragrance and authenticity of each of our products. A continuous and rigorous control of the entire production process and the absolute absence of dyes, preservatives and hydrogenated fats are the certainties from which a selection of great classics of Piedmontese pastry is born, in full respect of high quality.
Search for more Products or more Manufacturers
Send your requests through this form and we will get back to you.
100% Made in Italy Certified Products
The 100% Made in Italy Certification provides consumers with the guarantee on the Italian orgin and the quality of purchased products. Manufacturers issued with the 100% Made in Italy Certification undergo a series of checks in order to verify that the entire production cycle takes place in Italy. The Certification follows the directives set in current Italian laws.
ISTITUTO TUTELA PRODUTTORI ITALIANI
Fermo | Palazzo Produttori | Via Carlo Cattaneo 1 | Tel. +39 0734 605481 |
[email protected]