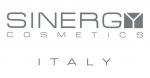 Sinergy Cosmetics is a 100% Made in Italy Certified Italian Manufacturer
Cosmetics
Henrich Nobili
(+39) 0541-616322
Sinergy Cosmetics was born in the old family farmhouse between vineyards and olive groves. Respect for nature merges in the heart of the brothers Roberto and Henrich Nobili with the love for beauty developed within the family hairdressing salons. Thus was born Sinergy Cosmetics which currently represents an Italian leader in the development of professional, innovative and technological cosmetics for all types of hair, maintaining the values of beauty and health unchanged. Thanks to the great support of our partners who love nature and well-being, today we represent the excellence of Made in Italy in professional hair in Italy and abroad. We always maintain our roots by combining traditions and technologies, to meet the needs of distributors, hairdressers, users. The heart of nature beats at the heart of every Sinergy project.
Search for more Products or more Manufacturers
Send your requests through this form and we will get back to you.
100% Made in Italy Certified Products
The 100% Made in Italy Certification provides consumers with the guarantee on the Italian orgin and the quality of purchased products. Manufacturers issued with the 100% Made in Italy Certification undergo a series of checks in order to verify that the entire production cycle takes place in Italy. The Certification follows the directives set in current Italian laws.
ISTITUTO TUTELA PRODUTTORI ITALIANI
Fermo | Palazzo Produttori | Via Carlo Cattaneo 1 | Tel. +39 0734 605481 |
[email protected]