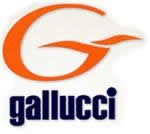 Gallucci is a 100% Made in Italy Certified Italian Manufacturer
Born from experience in orthopaedic footwear production, which conjugates more than 50 years of attention to details, typical of Italian Made products, with the fitting studied for the maximum comfort and the natural movement of children�s feet from babies to 12 year olds. The production is undertaken entirely in Monte Urano, in the heart of Italy�s Marche footwear region. Expert craftsmen guarantee the use of the best materials and of both traditional and modern equipment. Quality and detail is monitored throughout the production cycle. This results with shoes which are unique in design, quality and attention to detail. GALLUCCI shoes are distributed throughout major markets of the world with great appreciation of their quality as confirmation of the validity of the Company Mission which is: to produce quality shoes according to the most rigorous Italian Tradition, guaranteeing comfort and wellbeing to children� s feet.
Search for more Products or more Manufacturers
Send your requests through this form and we will get back to you.
100% Made in Italy Certified Products
The 100% Made in Italy Certification provides consumers with the guarantee on the Italian orgin and the quality of purchased products. Manufacturers issued with the 100% Made in Italy Certification undergo a series of checks in order to verify that the entire production cycle takes place in Italy. The Certification follows the directives set in current Italian laws.
ISTITUTO TUTELA PRODUTTORI ITALIANI
Fermo | Palazzo Produttori | Via Carlo Cattaneo 1 | Tel. +39 0734 605481 |
[email protected]