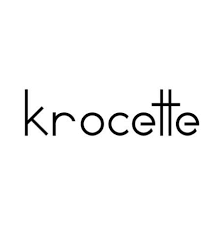 Krocette is a 100% Made in Italy Certified Italian Manufacturer
Woman
Paolo Nesci
(+39) 030-6700172 / 0
Imagine being able to pick a uniquely designed bag directly from a tree branch: the story of a Krocette is not far from this idea. It all started with an intuition: reusing fruit waste and treating them with totally natural processes, to obtain an innovative material, sustainable from an economic and environmental point of view. The result is the first vegetable alternative leather, a material with the same precious texture as leather, but completely biodegradable and cruelty-free.The mastery of the fabric artisans and the creativity of Raffaele Corrado, fashion designer with 30 years of experience, they gave shape, style and elegance to the material. The fresh and natural lines of a Krocette seem to be crossed by the same lifeblood that nourishes the fruit from which it was born. And this makes it the perfect accessory to be by your side. The style changes skin with an innovative material born from a virtuous example of circular economy. PelleMela is developed by reducing polluting emissions in all stages of processing and is not obtained from raw materials of animal origin. These characteristics have allowed Krocette creations to obtain Animal Free Fashion certification.
Search for more Products or more Manufacturers
Send your requests through this form and we will get back to you.
100% Made in Italy Certified Products
The 100% Made in Italy Certification provides consumers with the guarantee on the Italian orgin and the quality of purchased products. Manufacturers issued with the 100% Made in Italy Certification undergo a series of checks in order to verify that the entire production cycle takes place in Italy. The Certification follows the directives set in current Italian laws.
ISTITUTO TUTELA PRODUTTORI ITALIANI
Fermo | Palazzo Produttori | Via Carlo Cattaneo 1 | Tel. +39 0734 605481 |
[email protected]