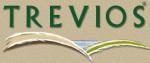 Trevios is a 100% Made in Italy Certified Italian Manufacturer
Condiments
Savino Ottolino
(+39) 080-4681251 / 3
The company "Oleovinicola Cooperativa Coldiretti di Triggiano (BARI)" born in 1966 on the initiative of twenty promoting members, direct growers with the aim of supporting and developing the olive oil economy of Triggiano, produces and sells Extra Virgin Olive Oil, using only local olives The cooperative's activity experiences a continuous growth that exceeds all expectations both for the volumes of pressed olives and for the growth in the number of members. The old site thus becomes inadequate both due to the scarce operating space available and the age of the plant. So it was decided to change location and in 2004 the new headquarters of the cooperative located on the outskirts of the town were built thanks to the funding obtained from the POR-Puglia and the proceeds from the sale of the old factory.
Search for more Products or more Manufacturers
Send your requests through this form and we will get back to you.
100% Made in Italy Certified Products
The 100% Made in Italy Certification provides consumers with the guarantee on the Italian orgin and the quality of purchased products. Manufacturers issued with the 100% Made in Italy Certification undergo a series of checks in order to verify that the entire production cycle takes place in Italy. The Certification follows the directives set in current Italian laws.
ISTITUTO TUTELA PRODUTTORI ITALIANI
Fermo | Palazzo Produttori | Via Carlo Cattaneo 1 | Tel. +39 0734 605481 |
[email protected]