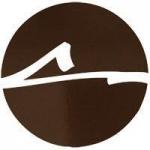 BOTTEGA DELL´ARTIGIANO is a 100% Made in Italy Certified Italian Manufacturer
PRODUCTS
Simone Fuligni
(+39) 071-7950312
Enter the world of Bottega dell'Artigiano, an Italian footwear brand that has been synonymous with elegance, originality and craftsmanship since 1997. We have built our brand on these values and worked with the aim of combining glam and trends with craftsmanship, to let you savor all our love and attention in creating a handmade shoe. Each sandal is studied in detail and the soft and precious leathers give the pleasure of wearing comfortable and original shoes, where simplicity blends with refinement in a mix of always new shapes and colors. We create small works of art ranging from warm summer colors to the elegance of black, without neglecting sneakers and platforms, suitable for any occasion: from free time to important evenings, combining the variety of models offered with the precision and comfort of a Made in Italy handcrafted product.
Search for more Products or more Manufacturers
Send your requests through this form and we will get back to you.
100% Made in Italy Certified Products
The 100% Made in Italy Certification provides consumers with the guarantee on the Italian orgin and the quality of purchased products. Manufacturers issued with the 100% Made in Italy Certification undergo a series of checks in order to verify that the entire production cycle takes place in Italy. The Certification follows the directives set in current Italian laws.
ISTITUTO TUTELA PRODUTTORI ITALIANI
Fermo | Palazzo Produttori | Via Carlo Cattaneo 1 | Tel. +39 0734 605481 |
[email protected]