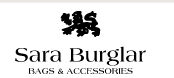 BURGLAR is a 100% Made in Italy Certified Italian Manufacturer
Apparel
Ricci Cristiano
(+39) 0733-801491
All our creations are born from fine leathers and innovative materials, skilfully worked by the hands of our artisans. To tell the uniqueness and beauty of every woman, her personality, her special being. So we create genuine leather bags that can accompany you at any time of the day. From work commitments to free time. From special occasions to travel. We design and manufacture them in Civitanova Marche, where our production has been based since 1975. Today, Sara Burglar bags and accessories await you in our owned stores and in selected multi-brand boutiques in the main cities of Europe. And now also here, on our online shop.
Search for more Products or more Manufacturers
Send your requests through this form and we will get back to you.
100% Made in Italy Certified Products
The 100% Made in Italy Certification provides consumers with the guarantee on the Italian orgin and the quality of purchased products. Manufacturers issued with the 100% Made in Italy Certification undergo a series of checks in order to verify that the entire production cycle takes place in Italy. The Certification follows the directives set in current Italian laws.
ISTITUTO TUTELA PRODUTTORI ITALIANI
Fermo | Palazzo Produttori | Via Carlo Cattaneo 1 | Tel. +39 0734 605481 |
[email protected]