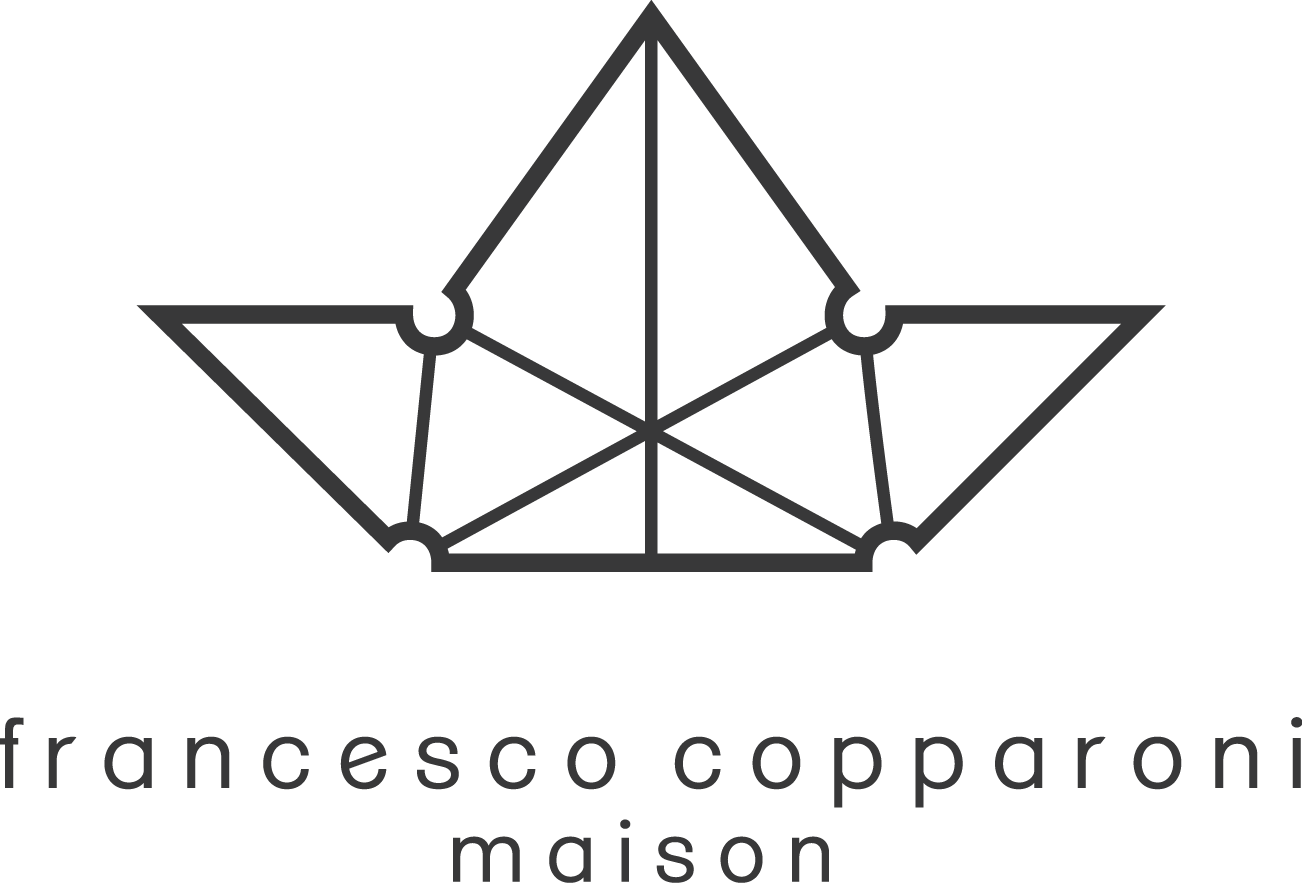 THOMAS GREY is a 100% Made in Italy Certified Italian Manufacturer
Woman
FRANCESCO COPPARONI / ANDREA GALDENZI
(+39) 3924354019
Being a woman is a journey that lasts a lifetime, being yourself also means choosing clothes that will walk with you in that journey. We all have a story and what we wear becomes part of it. For many, fashion is a mask, a shell that hides the most profound and true identity, making it changeable depending on the occasion. The art of Francesco Copparoni is not an escape, it's a revelation. In clothes, as in his paintings, the caterpillar always becomes a butterfly, the realization of that journey, the story, accomplished and told. As in the purest art, this is a process that trascends time, which does not respond to temporary trends but is universally recognized. It is harmony. Memories and projections make up a world populated by noble fabrics and precious materials, animated by hands that preserve ancient knowledge. Crossing territories and meeting other stories, this is also part of each single journey, of each single couture creation at Francesco Copparoni Maison.
Search for more Products or more Manufacturers
Send your requests through this form and we will get back to you.
100% Made in Italy Certified Products
The 100% Made in Italy Certification provides consumers with the guarantee on the Italian orgin and the quality of purchased products. Manufacturers issued with the 100% Made in Italy Certification undergo a series of checks in order to verify that the entire production cycle takes place in Italy. The Certification follows the directives set in current Italian laws.
ISTITUTO TUTELA PRODUTTORI ITALIANI
Fermo | Palazzo Produttori | Via Carlo Cattaneo 1 | Tel. +39 0734 605481 |
[email protected]