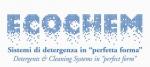 ECOCHEM is a 100% Made in Italy Certified Italian Manufacturer
Woman
Lorenzo Ferrari / Laura Fioruzzi
(+39)
Ecochem is the result of a long work carried out by chemists, technicians and specialists in the detergency sector aimed at developing high-tech, effective cleaning products and systems with marked ecological characteristics, in compliance with current European regulations and a Management System Certified quality. The company's constant objective is to reconcile practical needs for cleaning and safeguarding the environment, an important heritage of humanity. Thanks to the Research & Development division, constantly active in studying and proposing new solutions, Ecochem is able to supply various lines of products, with high biodegradability, able to satisfy the multiple needs of the Italian and foreign markets.
Search for more Products or more Manufacturers
Send your requests through this form and we will get back to you.
100% Made in Italy Certified Products
The 100% Made in Italy Certification provides consumers with the guarantee on the Italian orgin and the quality of purchased products. Manufacturers issued with the 100% Made in Italy Certification undergo a series of checks in order to verify that the entire production cycle takes place in Italy. The Certification follows the directives set in current Italian laws.
ISTITUTO TUTELA PRODUTTORI ITALIANI
Fermo | Palazzo Produttori | Via Carlo Cattaneo 1 | Tel. +39 0734 605481 |
[email protected]