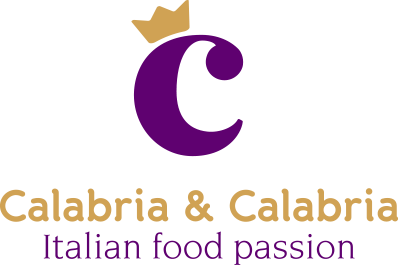 MIA is a 100% Made in Italy Certified Italian Manufacturer
PRODUCTS
Sirianni Agostino / Angela Zappia
(+39)
The company Calabria & Calabria History In an extremely beautiful land, a land lived, known, loved and respected, the company "CALABRIA & CALABRIA" was born in 2005. The strong attachment to the Calabrian territory will prove to be the beating heart of the company which, not by chance, chooses the double repetition of the name CALABRIA as its business name, demonstrating that Calabria has many resources, many faces, many facets. Calabria, a land rich in colors and flavors, is a region that preserves a millenary gastronomic tradition made of genuine products and natural delicacies, but it is above all a warm, welcoming region, a place where tourists feel at home; and precisely to satisfy the requests of all those who wanted to bring with them a gastronomic souvenir that you start with so much effort to set up a small artisan workshop that gradually becomes a real company capable of combining tradition and innovation. Process Productive The company strongly believes in the values ​​of the short chain, because it allows producers and consumers to have a common goal: the quality of the products. The production process is based on respect for the territory and on the protection of the environment and health. We source highly selected raw materials from the entire Mediterranean area. Technology and automation are put at the service of quality. We renounce any production shortcut that could compromise the original organoleptic qualities of the raw materials, we use clean processes,
Search for more Products or more Manufacturers
Send your requests through this form and we will get back to you.
100% Made in Italy Certified Products
The 100% Made in Italy Certification provides consumers with the guarantee on the Italian orgin and the quality of purchased products. Manufacturers issued with the 100% Made in Italy Certification undergo a series of checks in order to verify that the entire production cycle takes place in Italy. The Certification follows the directives set in current Italian laws.
ISTITUTO TUTELA PRODUTTORI ITALIANI
Fermo | Palazzo Produttori | Via Carlo Cattaneo 1 | Tel. +39 0734 605481 |
[email protected]