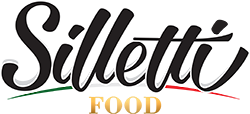 SILLETTI FOOD is a 100% Made in Italy Certified Italian Manufacturer
PRODUCTS
Giovanni Silletti / Nicola Savino
(+39) 0803215147 333
Food Sillets Puglia, land of union between ancient and modern, between simplicity and naturalness that our company has chosen as the basis of its production plant. Preserving the values of craftsmanship that has made quality its strong point. From this starting point, our company aims to offer genuine products, in full harmony with the tradition of Italian baked products. Thanks to our recipes, handed down over time and refining to guarantee authenticity, we can now boast good and tasty products like those of the past. Silletti Food, We work with passion, we produce with love !.
Search for more Products or more Manufacturers
Send your requests through this form and we will get back to you.
100% Made in Italy Certified Products
The 100% Made in Italy Certification provides consumers with the guarantee on the Italian orgin and the quality of purchased products. Manufacturers issued with the 100% Made in Italy Certification undergo a series of checks in order to verify that the entire production cycle takes place in Italy. The Certification follows the directives set in current Italian laws.
ISTITUTO TUTELA PRODUTTORI ITALIANI
Fermo | Palazzo Produttori | Via Carlo Cattaneo 1 | Tel. +39 0734 605481 |
[email protected]