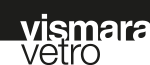 VISMARAVETRO is a 100% Made in Italy Certified Italian Manufacturer
PRODUCTS
Luigi Lorenzon Lavezzo
(+39) 340 – 5355339 0
More than a hundred years have passed since, in 1907, Giuseppe Vismara began his activity as a representative of glass, crystal and mirrors in Mariano Comense; and for more than seventy years Vismaravetro has been active on the market for the direct production of shower enclosures. Since 1947, the year the company was founded, things have changed a lot. In society and in our company. The generations have succeeded, the houses are built with new criteria, the bathroom has become more comfortable. A lot has changed in our company, from the name to the product. A new Vismara generation, the third, has joined the company to make its contribution. New ideas and new enthusiasm have arrived, so today Vismaravetro has structured itself in such a way as to be able to take every commitment seriously with constant attention to the concreteness of the proposals. Manual skills and industrialization, technology and research, design and communication: everything leads to solid strategies and production specialization. The mission is to design, build and market shower enclosures as if they were real pieces of furniture of the highest quality, both technical and formal. By pouring your energies into new paths to be developed every day, be careful to seize every possibility of growth.
Search for more Products or more Manufacturers
Send your requests through this form and we will get back to you.
100% Made in Italy Certified Products
The 100% Made in Italy Certification provides consumers with the guarantee on the Italian orgin and the quality of purchased products. Manufacturers issued with the 100% Made in Italy Certification undergo a series of checks in order to verify that the entire production cycle takes place in Italy. The Certification follows the directives set in current Italian laws.
ISTITUTO TUTELA PRODUTTORI ITALIANI
Fermo | Palazzo Produttori | Via Carlo Cattaneo 1 | Tel. +39 0734 605481 |
[email protected]