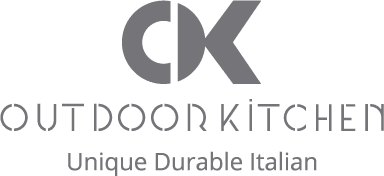 VIDALI OUTDOORKITCHEN is a 100% Made in Italy Certified Italian Manufacturer
PRODUCTS
Simone Vidali
(+39) 333 – 4459447
Outdoor Kitchen was born from the union of the experience of two professionals from different but complementary sectors, those of furniture production and industrial design. An understanding born from the interaction between a solid and many years of experience in furniture processing, an in-depth knowledge of composite materials for outdoor environments and a highly innovative approach to design. From this meeting of skills comes the idea of specializing in the design and production of unique and tailor-made outdoor kitchens. Made according to your specific needs: space, finishes, accessories, appliances, functionality, cooking methods and preferences. This will allow you to have a unique kitchen built for you that allows you to cook outside in a healthy way.
Search for more Products or more Manufacturers
Send your requests through this form and we will get back to you.
100% Made in Italy Certified Products
The 100% Made in Italy Certification provides consumers with the guarantee on the Italian orgin and the quality of purchased products. Manufacturers issued with the 100% Made in Italy Certification undergo a series of checks in order to verify that the entire production cycle takes place in Italy. The Certification follows the directives set in current Italian laws.
ISTITUTO TUTELA PRODUTTORI ITALIANI
Fermo | Palazzo Produttori | Via Carlo Cattaneo 1 | Tel. +39 0734 605481 |
[email protected]